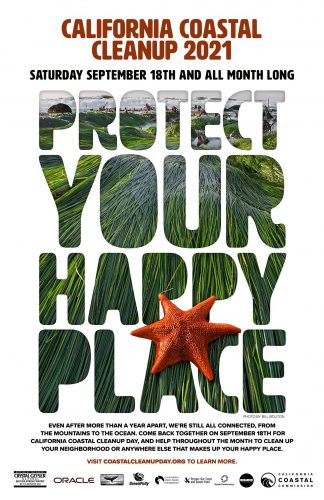 Coastal Cleanup is Saturday, September 18th!
The Plastics Project will be meeting at Marina Park in San Leandro this Saturday at 2 pm to participate in Coastal Cleanup. Bring buckets to hold trash, gloves, picker-uppers if you have them, and whatever else you need to be out in the sun picking up trash.

Directions from 880 in San Leandro
Exit on Marina Blvd westbound.
Follow Marina Blvd. all the way to the end where it veers to the left onto Monarch Bay Dr.
Follow Monarch Bay Dr. past Fairway Dr. Marina Park will be on the right.
Go to the parking lot at the farthest end (the road stops there). We'll meet near the bridge that heads out to the trail.Text Kris if you have any problems. If the parking lot is full, you can park at the first one and walk down, it isn't that far.

Notes:
We normally do cleanups at the MLK Shoreline, but they are requiring individual registration, not group registrations (just a headache), so we will save that for an October cleanup on our own (it will be a Plastics meeting but everyone is welcome to come and clean up with us). I'll be putting it on Meetup soon!